Press Release
The ATA Truck Tonnage Index decreased 0.7% in May after falling 0.6% in April.
Read More
Image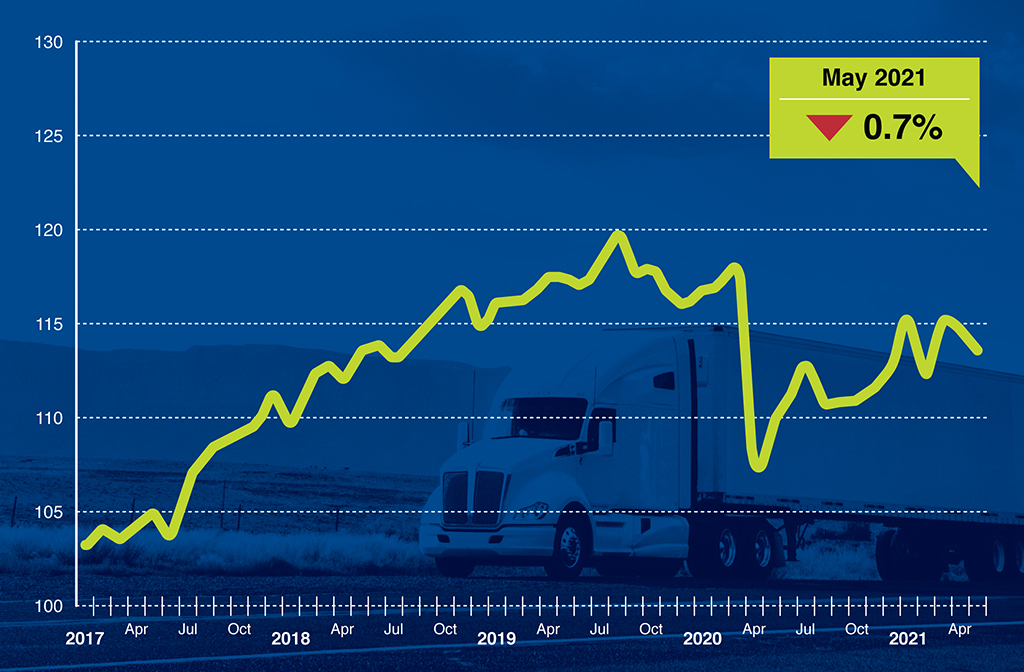 Sign Up for Industry Insights
Event Calendar
Jul 25, 2021 - Jul 28, 2021 | Conference | Washington, D.C.
This premier event provides trucking-focused information and approaches to handling the most pressing legal and compliance issues facing the industry today.
Sep 8, 2021 - Sep 10, 2021 | Conference
Sep 12, 2021 - Sep 16, 2021 | Conference
More Events

>

Serving the Industry, 
Empowering Your Success
Get Involved
Join
Advocate
Get Educated
Attend