Mission
Truck PAC's mission is to help elect federal candidates, regardless of party affiliation, who understand our issues and support the trucking industry. All contributions made to Truck PAC go toward funding the campaigns of federal candidates.
Welcome Message from Truck PAC Chairman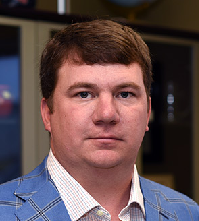 As ATA's Truck PAC Chairman, thank you for your interest in Truck PAC. We are the leaders advocating for the trucking industry. Our role as advocates is to educate and communicate our message to policymakers through Truck PAC. I look forward to having you join me and other members of ATA in our advocacy efforts.

Wes Davis, Truck PAC Chairman, Big M Transportation
How to Get Started
If you would like to join Truck PAC, click here to contribute using a personal credit card.
Please note that federal law requires that we can only communicate with and solicit from individuals of ATA member companies. If you attempt to contribute but are unable to it may be because we do not have prior authorization from your company. If you are a member and need to give prior authorization, please do so here.
Contact Information
Kathleen Gamble, Director, Political Affairs
Phone: (202) 478-6861
Fax: (202) 675-6568
kgamble@trucking.org​