Number of People Who Have Seen Our Trucks!
Image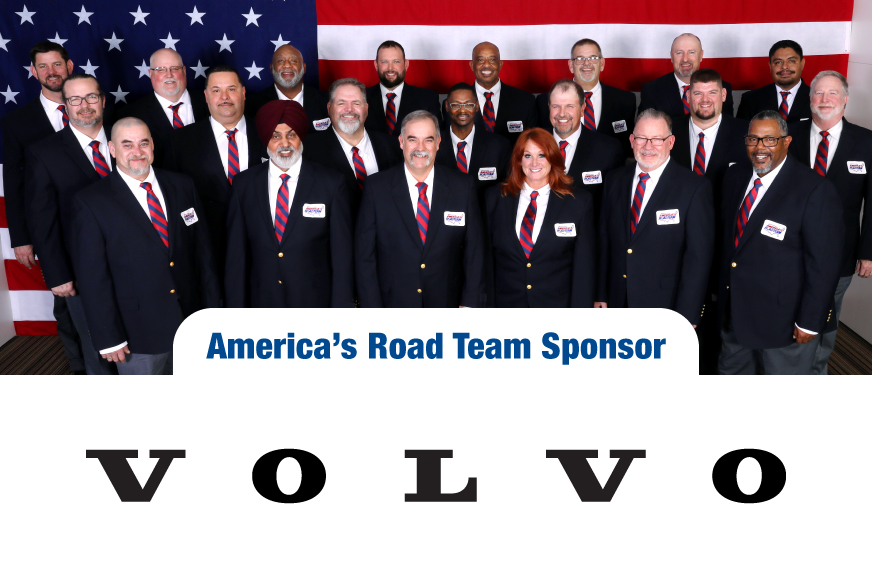 Image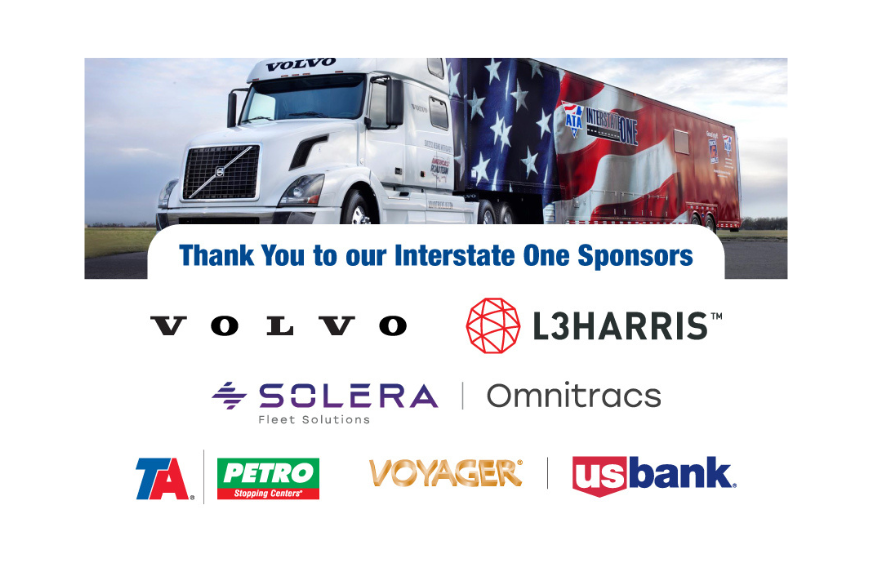 Request A Captain to Speak at your Event
Nominations Are Open for the 2024 - 2025 Road Team Captains
Overview
The name America's Road Team is meant to symbolize America's 3.6 million professional truck drivers and to serve as a rallying point for the spirit of professional dedication and teamwork needed to deliver America's freight safely, securely and on time. Professional truck drivers actively represent their industry daily on the nation's highways. They are an untapped resource in spreading the trucking industry's message of safety, essentiality and professionalism. That's where America's Road Team fits in.
Program Goal
America's Road Team participates in events across the country to reinforce the trucking industry's commitment to safety, sustainability and professionalism. They demonstrate the trucking industry's importance to the American economy and communities throughout the country. America's Road Team Captains attend a wide range of events interacting with millions of people each year, including the White House, state capitols, motorcycle rallies, career fairs, schools, and educational conferences. The America's Road Team Captains also do ride-a-longs with policy makers and members of the media to show them first-hand what it takes to be safe on our highways.

America's Road Team is able to exist through the generous sponsorship from Volvo Trucks.
About Interstate One
Interstate One is the program's tractor-trailer and classroom-on-wheels. The trailer, donated by GE Trailer Fleet Services, is pulled by a Volvo VNL760 tractor, donated by Volvo Trucks and is driven by America's Road Team Captains.
Interstate One, the ATA Image Tractor-Trailer, travels the United States visiting State Capitols, high schools, community events and more. The 53-foot show trailer, fully wrapped in an American flag themed graphic, features a mobile conference room with seven screens, educational displays, an L3Harris simulator that offers a realistic experience of driving a tractor trailer through different weather conditions, and room for interactive trucking demonstrations. Interstate One is ATA's "Show and Tell," allowing the public to see firsthand the trucking industry's initiatives, including the newest safety technology, and what an impact trucking has on everyday life.
America's Road Team Safety Tips
Prepare you vehicle for long distance travel – Check your tire pressure, wipers and fluids. Simple maintenance can prevent many of the problems that strand motorists on the side of the road before you leave your home.
Plan ahead – Before you get on a highway, know your exit by name and number, and watch the signs as you near the off-ramp. Drivers making unexpected lane changes to exit often cause accidents.
Pay Attention – Looking away for even two seconds doubles the chances of an accident.
Allow a Safety Cushion – Look 1/4 mile ahead for a safe path. Leave yourself an out.
Slow Down – Chances of a crash nearly triples when driving faster than surrounding traffic.
Large Trucks Have Blindspots – If you can't see the truck driver in his or her mirrors, then the truck driver can't see you.
Buckle Up – Safety belts are not a fashion statement – they save lives.
Be Careful Backing Up – One in four preventable collisions involve backing up. Be sure to look before backing up; walk around your car prior to departure.
Do not cut in front of large trucks – Remember that trucks are heavier and take longer to make a complete stop, so avoid cutting quickly in front of them. 
Don't Tailgate – Keep a safe following distance between you and the car ahead.