Nov 23, 2020
ATA's Safety Management Council's and Transportation Security Council's Safety, Security and Human Resources National Conference kicks off in less than one week. We recently sat down with the councils' executive director, Jacob Pierce, to ask him what safety, security and HR professionals face in today's world, and what attendees of the conference can expect from this virtual event.
Below are excerpts from that conversation: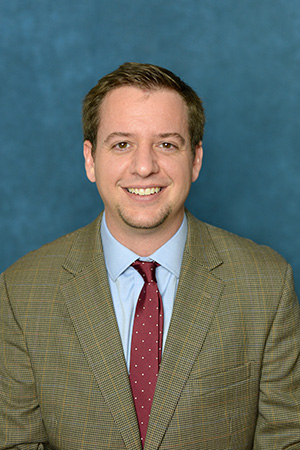 What are some of the biggest challenges that safety and security professionals face today?

Safety professional challenges are all-encompassing, as a lot of safety professionals wear two hats in their operation—both safety and human resources. Challenges range from driver health and wellness, driver retention, regulation changes, decriminalization of cannabis and a huge one — Nuclear Verdicts. 

A safety professional's top priorities are to manage a safe, accident-free fleet and maintain a healthy and experienced workforce whose buy-in to a safety culture decreases accidents, but it's a continuous challenge. 

From a security perspective, a big challenge is staying ahead of bad actors attempting to steal freight and defraud motor carriers. Whether it be cyber-attacks, fictitious pick-up attempts, or just simple pilferage, motor carriers are under constant attack and must stay on top of their game. Members from the Transportation Security Council find that the security side of the fleet sometimes lags behind in technology innovation compared to other areas. A major focus of our members is learning about new security technologies and finding ways to apply them to their operations. 
How has COVID-19 affected the job of safety, security and HR professionals within fleets? 

At the beginning of the COVID-19 pandemic, safety, security and HR professionals had to face many challenges that were typically not part of their day-to-day tasks: finding and supplying personal protective equipment for their drivers, locating places for drivers to use the restroom or take a break and determining steps that should be taken if a driver is infected while on the road. Through leadership and collaboration amongst their internal teams, and with councils and associations like ATA, safety, security and HR professionals came together to make sure the trucks keep moving and that drivers could operate safely and securely. 
What has this crisis taught us about the importance of preparedness, and what lessons should fleets draw from it moving forward?

Safety, Security and HR professionals have policies and contingency plans in place for almost everything, but when the pandemic hit, they learned that they were not quite as prepared as they thought. The crisis taught fleets that they need to be all-hands on deck and focus on the team working together to face the pandemic head-on. It really showed motor carriers the importance of after-action reviews to understand what was done and how it could be done better in the future. 
How does the program for ATA's Safety, Security and Human Resources (SSHR) National Conference, A Virtual Event addresses those challenges? 

A huge highlight in the safety track of our conference program is Nuclear Verdicts. Trucking professionals are finding themselves in depositions regularly. Having six sessions dedicated to nuclear verdicts and walking through the steps of litigation and a potential trial is valuable to all motor carrier employees. The series will host interviews with industry experts, ATA leadership, lawyers who have defended these cases in court and motor carrier representatives who have been the victims of nuclear verdicts. There will be great takeaways for anyone in the industry on how they can protect their company. 

In addition to the nuclear verdict series in the security track, we are very excited to have Commissioner William Bratton, the former NYC Police Commissioner, join us to discuss his perspective on transportation security and leadership skills, as well as presentations on industrial hemp transportation, innovation in security technology, and cargo theft through fraud, fictitious pick-ups and pilferage. 

On the HR side, we have five tracks focused on a wide range of topics, including health, wellness, physical ability testing, mental health and recruiting. All of which offer SHRM Professional Development credits for all HR Professionals. 
Who would benefit from attending the SSHR Conference?

Any level of safety, security or human resource professional will find great value in this conference. Having separate tracks that focus on specific key topics gives every attendee the opportunity to find a session that applies to them and provides valuable information. With safety and safety culture you need buy-in company-wide, bringing in anyone in your operation to learn about new trends. 

Moreover, the virtual conference registration rates are over 50% less than the cost of an in-person meeting. When coupled with the savings from not having to travel, you are getting a tremendous value.

What do you think will be the biggest draw/most popular session(s)? What are you most looking forward to?

I think the nuclear verdict series is going to be a huge draw. The topic concerns everyone in the trucking industry right now and ATA is fighting back with tort reform and education. Along with that, I think the sessions focused on cannabis and the Drug and Alcohol Clearinghouse panel will be popular with our attendees because of the 2018 Farm Bill changing hemp transport regulations and the number of states decriminalizing and legalizing cannabis use. Finally, I am looking forward to the diversity of content we offer this year; we have valuable education opportunities for anyone in the industry.
---
Jacob Pierce has been with ATA for eight years and has served as executive director of the ATA Safety Management Council and Transportation Security Council since April of 2019. In this role, he leads the Council's safety and security initiatives, conference program development and the programing of the National Truck Driving Championships.