Sep 19, 2023
Cleveland, Ohio – Doug Nickles, a FedEx Freight technician from East Moline, Illinois, was crowned TMCSuperTech Grand Champion here at the American Trucking Associations' Technology & Maintenance Council's National Technicians Skills Competition.
Image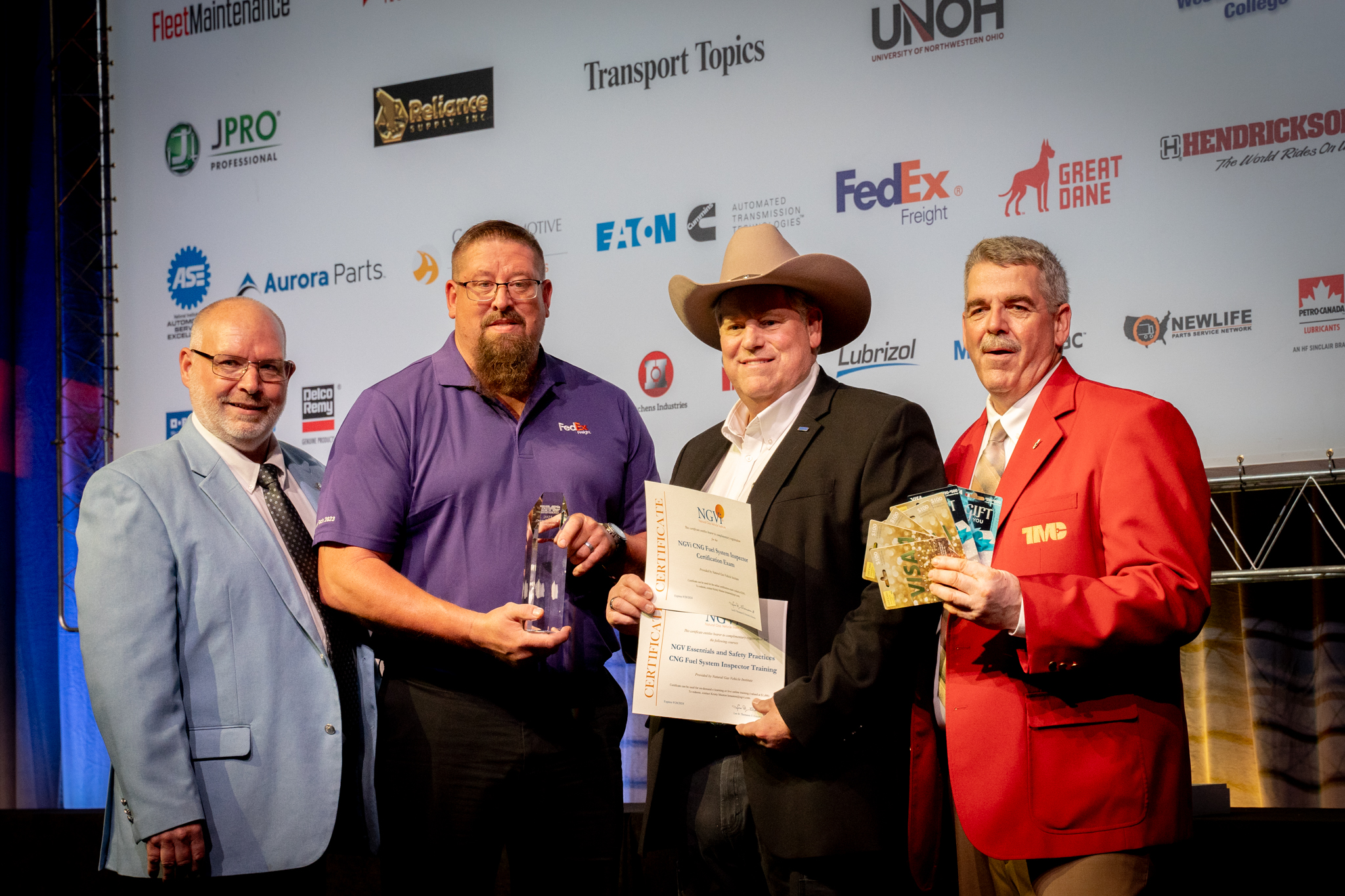 "Winning TMCSuperTech is a tremendous achievement and clearly demonstrates Doug's dedication to service and professionalism," said TMC Executive Director Robert Braswell. "As always, this competition brings out the best in our industry and Doug, and the rest of his FedEx Freight teammates rose to the occasion, providing real examples of the knowledge and skills needed to keep this industry moving. On behalf of ATA and TMC, I want to congratulate Doug, and thank all our competitors who make this such a special event."
Nickles was joined by fellow FedEx Freight technician, 2019 TMCSuperTech Grand Champion Kelby Bentley, in winning the team title at this year's competition.
Image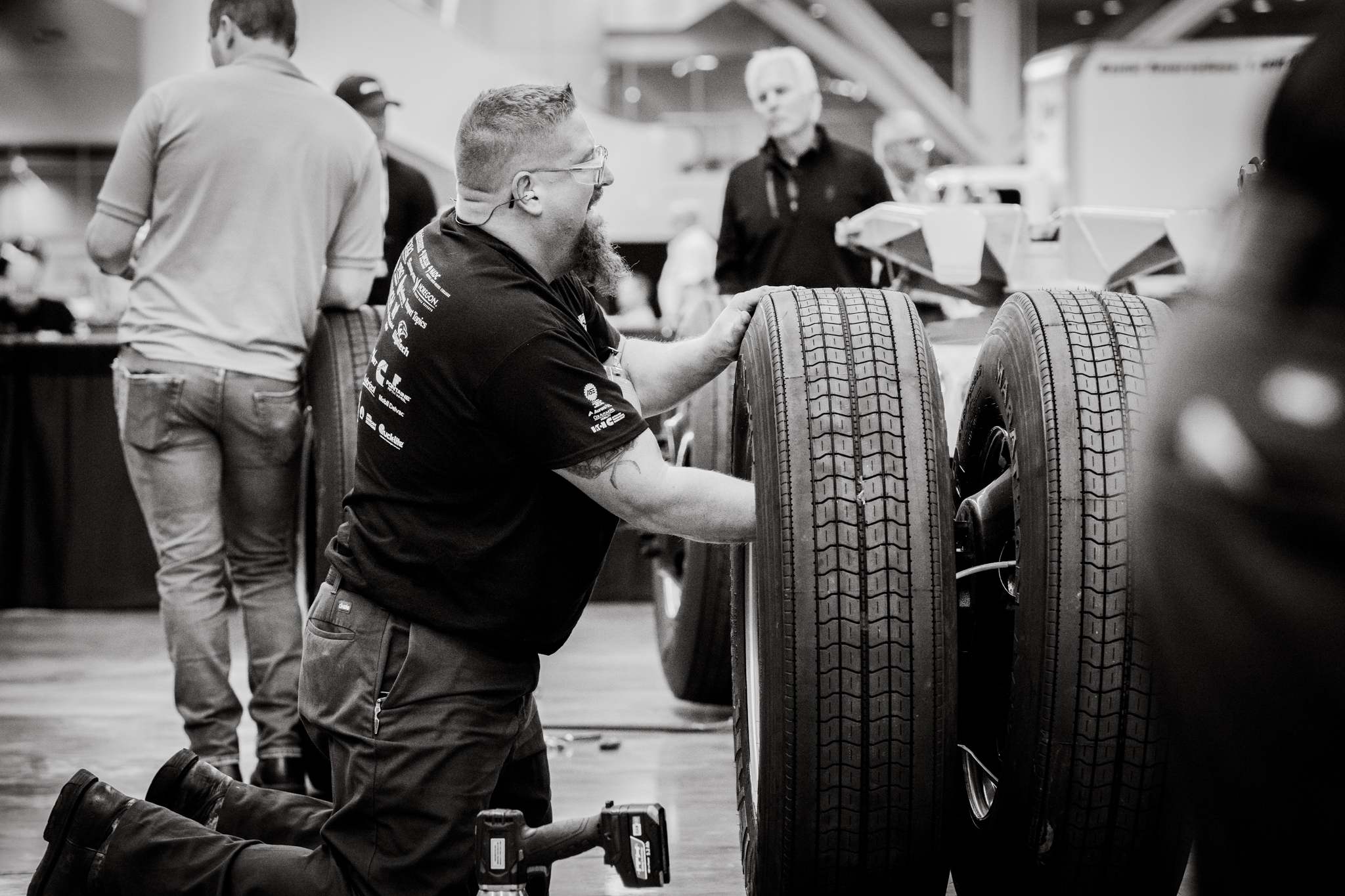 FedEx Freight's Wesley Salley, Round Rock, Texas, placed second and Bentley placed third giving FedEx Freight a clean sweep of the podium.
Elsewhere in the competition, Timothy Rose, a student at Ferris State University, won the TMCFutureTech National Student Technician Skills Competition, with fellow Bulldog Maxwell Chatman finishing second and Northwest Technical Institute's Joshua Waldrep placing third.
Image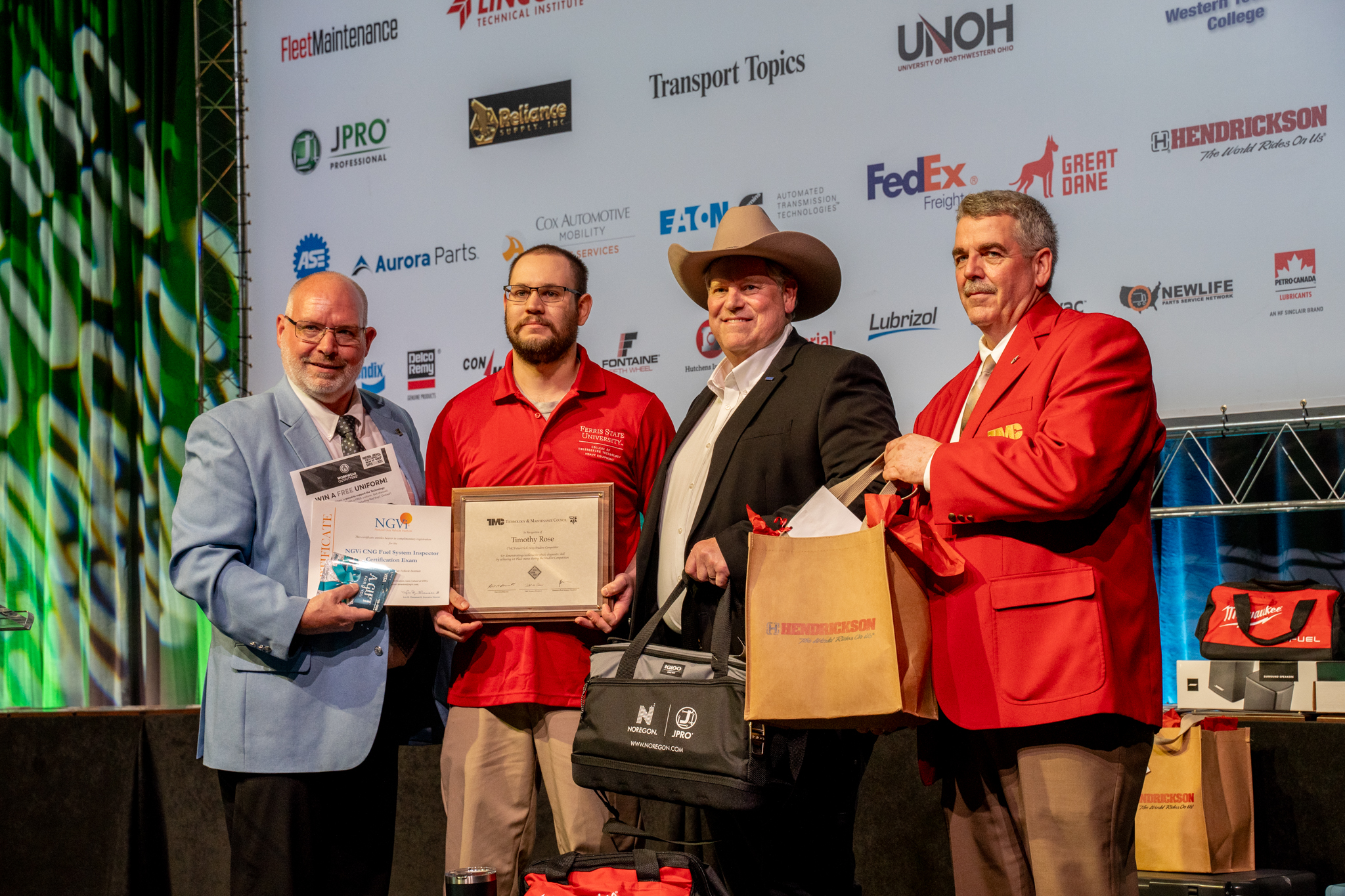 In the TMCSuperTech Light and Medium Vehicle track competition, FedEx Freight's Philip Barlow repeated as champion, with Zachary Nikorak and Alan Snyder, both of Cox Automotive Mobility, finishing second and third respectively.
FedEx Freight's Cory Westfall also repeated as champion of the TMCSuperTech Trailer Track competition, with Michael Kerfoot Jr., of Cox Automotive placing second for a second straight year and Issac Perez of FedEx Freight placing third.