Apr 28, 2023
Image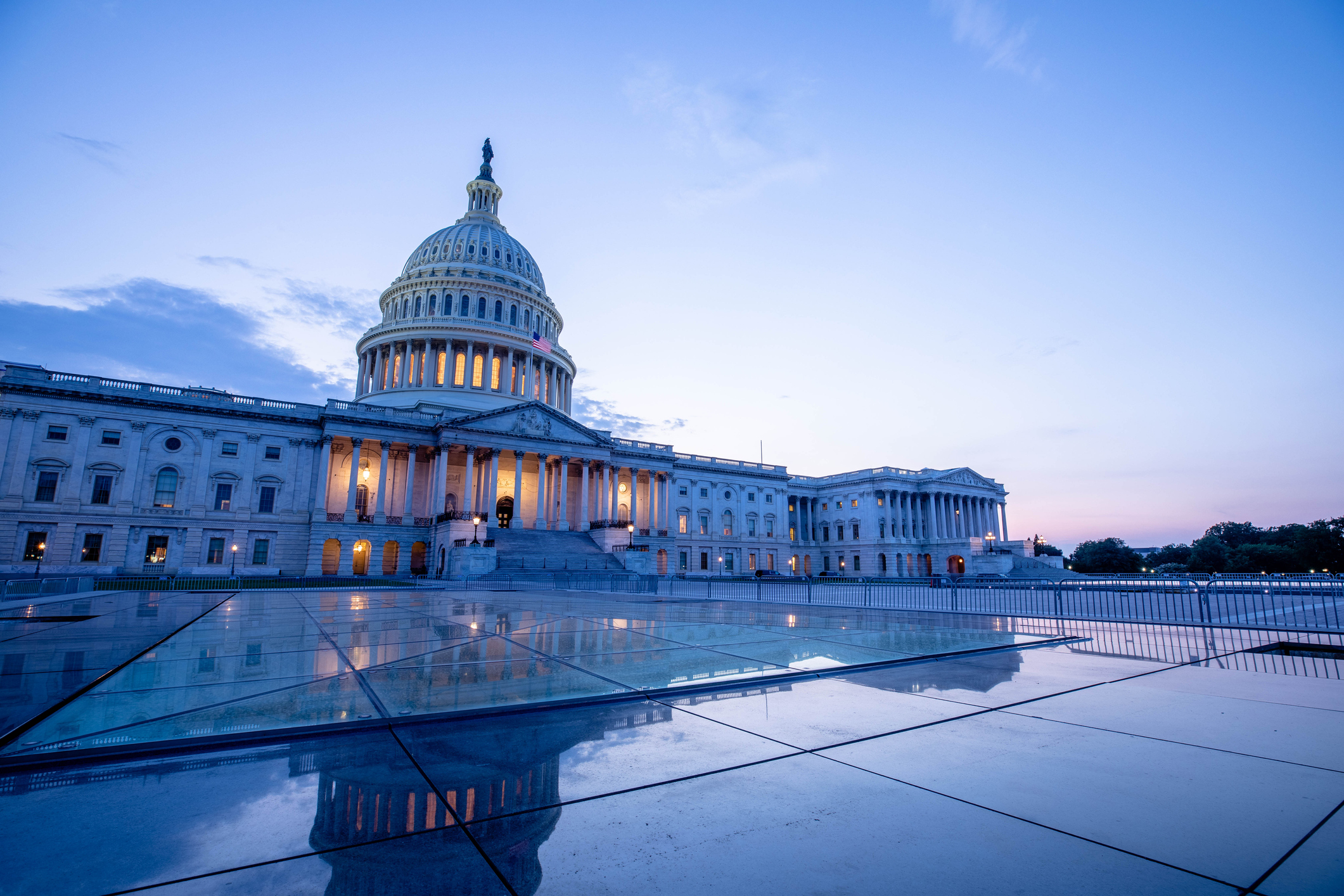 Multiple pieces of legislation were introduced in the U.S. House of Representatives this week that address key issues facing the trucking industry, including workforce development, lawsuit abuse, and supply chain challenges.
 
Veteran Improvement Commercial Driver License Act
LICENSE Act 
Highway Accident Fairness Act
CARS Act 

ATA worked closely with our champions in Congress on these proposals and will continue to provide our support as they advance through the legislative process.
---
Expanding veterans' access to CDL programs
Problem: When exiting military servicemembers return to civilian life, many use well-earned GI Benefits to continue their education. Currently, veterans interested in obtaining a commercial driver's license are able to choose from 8,400 GI-Bill approved programs.
HOWEVER, if one of these approved trucking schools opens a secondary facility in a new location, the institution must wait two years before it can be reimbursed under the GI Bill. 
Solution: The Veteran Improvement Commercial Driver License Act would remove this unnecessary two-year wait period that deters the expansion of CDL programs. The bill was introduced by Senators Deb Fischer (R-NE) and Alex Padilla (D-CA) last month and by Representatives Chuck Edwards (R-NC), Chris Pappas (D-NH), Eli Crane (R-AZ), and Abigail Spanberger (D-VA) this week.
"When the brave men and women in our armed forces return home, the last thing they should have to worry about is red tape preventing them from realizing the American dream that they fought to defend."  
- ATA President and CEO Chris Spear 
---
Streamlining the CDL process
Problem: Current regulations needlessly complicate the CDL training and testing process. During the pandemic, FMCSA issued temporary waivers that removed hurdles for new drivers seeking a CDL.       
Solution: The Licensing Individual Commercial Exam-takers Now Safely and Efficiently Act (LICENSE) Act would make these waivers permanent by:  
Permitting third-party CDL skills test examiners to administer both the CDL skills and knowledge tests, and
 
Allowing states to administer the driving skills test to out-of-state applicants.
The bill was introduced in the House this week by Representatives Darin LaHood (R-IL), Troy Balderson (R-OH), Dusty Johnson (R-SD), Jim Costa (D-CA), Henry Cuellar (D-TX), and Josh Harder (D-CA). 
"Streamlining the CDL credentialing process without compromising safety is a commonsense step that we can take to alleviate the shortage of roughly 80,000 truck drivers nationwide."  
- Chris Spear 
---
Curbing lawsuit abuse 
Problem: Our industry remains a target of abusive litigation as the plaintiffs' bar perverts the civil justice system into a profit center to line their pockets. Staged accidents, third-party litigation financing, and disproportionate nuclear verdicts continue to jeopardize highway safety and strain the supply chain.
Solution: The Highway Accident Fairness Act would deter lawsuit abuse by: 
Establishing criminal penalties for staged highway accidents involving CMVs; 
 
Giving federal courts jurisdiction over truck crash litigation where the matter in controversy involves interstate commerce and exceeds $5 million; and
 
Requiring the disclosure of third-party litigation financers. 
The bill was introduced this week by Representatives Henry Cuellar (D-TX), Garret Graves (R-LA), and Mike Bost (R-IL). 
"This bill would restore balance and fairness by reducing lawsuit abuse and helping ensure that justice drives accident litigation – not profiteering and windfalls."
- Chris Spear 
---
Helping auto haulers alleviate bottlenecks
Problem: As state and federal policymakers push the widespread adoption of electric vehicles, a supply chain bottleneck is forming. EVs are far heavier than their internal-combustion-engine counterparts, creating reduced payloads for auto-haulers and requiring more trucks to get the same number of vehicles to market. 
Solution: The Carrying Automobiles Responsibly and Safely (CARS) Act introduced by Congressman Lance Gooden (R-TX) would help raise weight limits for auto carriers.  
"The Administration's and California's mad dash to zero raises countless challenges to our industry, supply chain and economy.

The CARS Act is one of the many common sense solutions needed for our industry to realistically help support the growing number of environmental policies."  
- Chris Spear