Nov 08, 2023
Image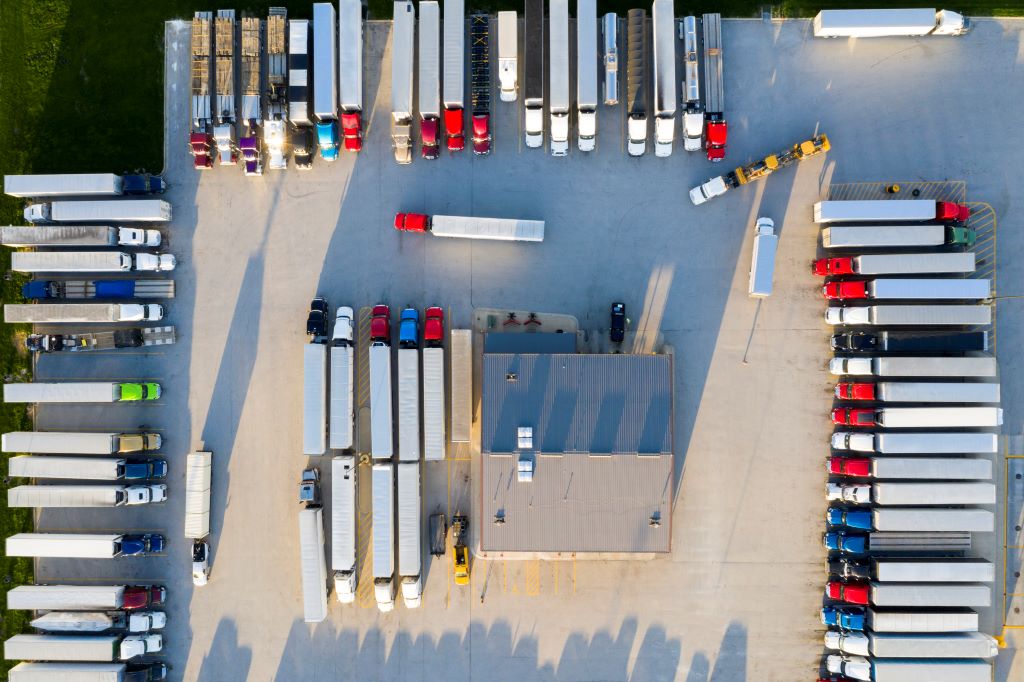 "I know that truck parking is an issue that most Americans probably don't think about every day—but it's [a] vitally important one…

And that's because it's a life and death issue."
- U.S. Transportation Secretary Pete Buttigieg
It's increasingly common for motorists to see 18-wheelers parked on highway offramps, side streets, and the shoulder of rest areas. But has the public ever stopped to wonder why those trucks are there? 

A chronic, nationwide shortage of truck parking is forcing America's professional truck drivers into an untenable position—either violate federal hours-of-service regulations that mandate rest breaks at specific times, or park in unsafe and unauthorized locations. Ninety-eight percent of truck drivers regularly experience this fraught scenario—a problem that grows more pervasive as cities across the country prohibit trucks from parking within city limits. 

As Transportation Secretary Pete Buttigieg noted in September at the unveiling of a new truck parking facility in South Dakota, the parking shortage isn't just an inconvenience for truckers and a strain on the supply chain. It is a serious safety hazard for the entire motoring public—a point that leading law enforcement organizations across the nation are now sounding the alarm over.
Brenda Neville, president of the Iowa Motor Truck Association, delivered that message on Capitol Hill this week. Testifying on behalf of ATA before the U.S. Senate Transportation and Infrastructure Subcommittee, she warned Congress that this crisis will continue to worsen if lawmakers fail to act. Over the next decade, trucks will be tasked with moving 2.4 billion more tons of freight than they do today. That means more trucks and more drivers to meet consumer demand, requiring even more parking spaces.
The lack of safe parking options consistently already ranks among the top challenges facing drivers today. That's particularly true for women – an underrepresented demographic in this industry – who cite the lack of safe parking as a major barrier to more joining the trucking workforce. A study by the American Transportation Research Institute found drivers on average sacrifice 56 minutes of drive time every day to secure parking, amounting to a $5,600 annual pay cut. 
Working with ATA, Secretary Buttigieg has made funding truck parking projects a priority of his department, pledging discretionary grant funding under the Bipartisan Infrastructure Law to states that need and apply for it. The ATA Federation recently sent letters to all 50 governors to remind them of federal resources available to help tackle this problem – they just need to ask for them. State officials can also work with existing private truck stops to help address the shortage.
Truck Parking Letter to Governors by ATA Media on Scribd
Congress has a critical role to play as well. The Truck Parking Safety Improvement Act is bipartisan legislation introduced Sen. Mark Kelly (D-Arizona), Sen. Cynthia Lummis (R-Wyoming), Rep. Mike Bost (R-Illinois), and Rep. Angie Craig (D-Minnesota) – a lifesaving bill that would authorize $755 million in competitive grant funding specifically for truck parking projects nationwide. There is a broad coalition behind this effort: every segment of the trucking industry, the law enforcement community, private truck stop operators, and transportation safety stakeholders are in lockstep on this issue.  
It's time for lawmakers to act before more lives are lost.  
Image